New York City
New York is the city of attractions, where you can come, enjoy, go back and you always want to come back to the city again. NYC often called as "City That Never Sleeps" for a reason. New York has lot to offer that I am sure you won't be able to see everything in your entire life.
But here is the list of thing or attractions you don't want to miss if you are on a  day trip to NYC.
We have only a day and lot to cover, so I would  start my day very early. Well, I start early that opens lot of chance to get best snaps or photographs since there are only a few people visiting early in the morning.
I would start my trip from Lower Manhattan.
6:30 AM – The Charging Bull.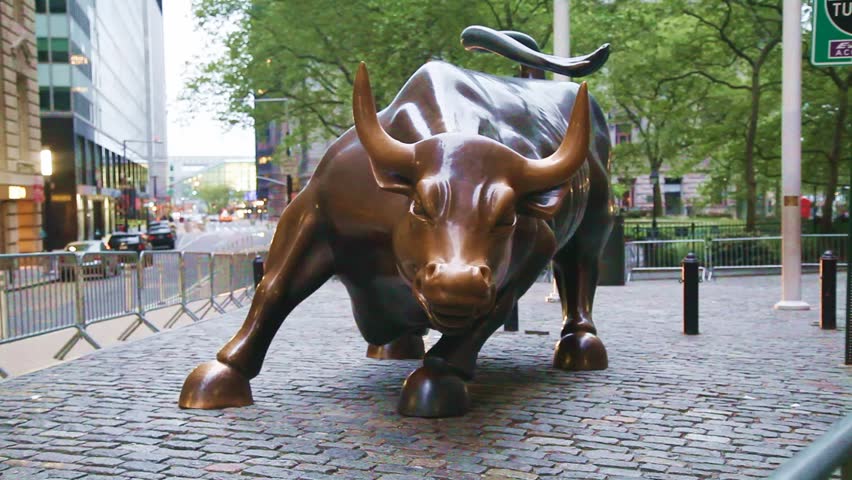 At 6:30 AM in the morning, The Charging Bull will be my first attraction to visit. At this time I am sure there would be none to very few people who are around who are there to see Charging Bull. Even if there are few people, still there is a great chance to get some quality time with Charging Bull. You will get a great photographs of yours with Bull or only the Bull, that you can use for your blogs. I would spend around 15 – 20 minutes here, take some photographs with the Charging Bull and Fearless Girl who is standing  in front of the Bull.
After having some great time with Bull and fearless girl, I would start walking towards wall street.
7:00 AM – The Wall Street
On wall street, I would go first and see New York Stock Exchange.  New York City may be in a love-hate relationship with its financial institutions these days, but that only makes Wall Street and the stock exchange all the more fascinating. After 9/11 the NYSE trading floor is not accessible for the public for touring purpose but it couldn't let stop us from taking photographs of the historic building.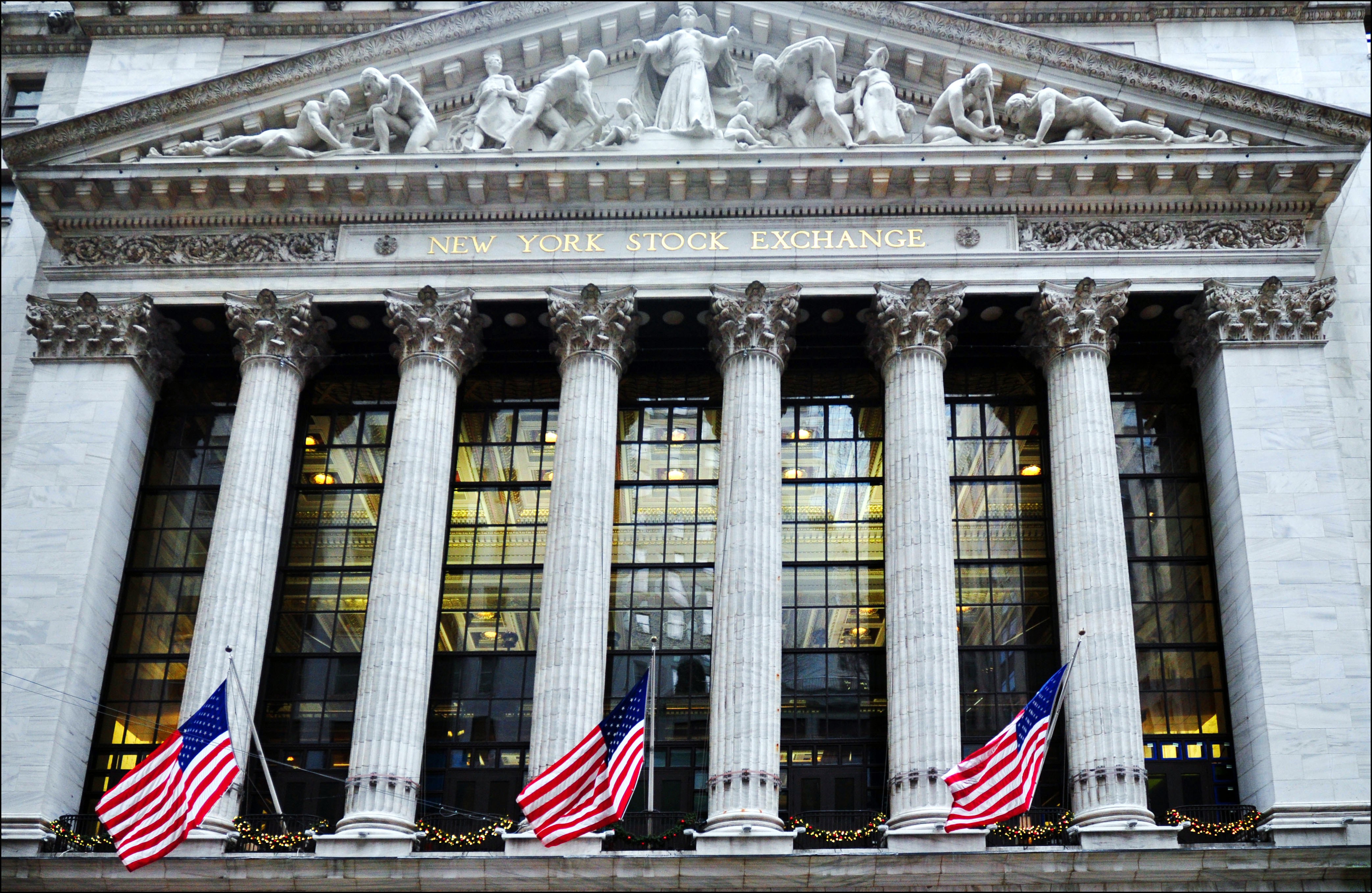 Just right next to the New York Stock Exchange Building, You will see Federal Hall National Memorial. Where you can sit on the stairs for a while or take a photo with George Washington statue. Also it is advisable to take a little walk on Wall Street. There are few remarkable architectural buildings. You would like to see Bankers Trust Company Building (14 Wall St), The Trump Building(40 Wall Street) or the former world headquarters of Citicorp (55 Wall Street) etc.
I would spend about hour and so here. And start approaching our next destination. THE BATTERY PARK.
8:15 AM – The Battery Park
On the way to battery park from wall street, you may again want to take a glimpse of The Charging Bull. Also you will proud starting early – seeing crowd struggling to take with the picture with Bull. In the Battery park check The Sphere, flagpole, Eagle Statue, American Merchant Mariners' Memorial. Also you will have some glimpse of Statue of Liberty from Here.  Spend about 45 minute to 1 Hour.
9:30 AM – World Trade Center
Target to reach to WTC at 9:30AM. Here you will see the One World Trade Center building. As everyone know that WTC twin towers were torn down in 9/11 attack. In memory of the 9/11 victims, now there are two memorials in place of old twin towers. In each memorial they engraved the name of people who died in the attack. Newly built WTC subway station also must visit place.
Here we are done with Lower Manhattan. So now the next thing we are going to see is the Midtown. Midtown is famous museums like Madame Tussauds wax museum, Ripley's Believe it or Not !, Aladdin and many more. Also Empire State Building, Rockefeller Building are must visit places. We will enjoy a big park called Central Park in the middle of concrete jungle. And in the evening or night we can come and see the world famous view of Times Square.
So the next question on mind is how to reach to Midtown from The World Trade Center ??
There are two way to reach to Midtown.
Subway – Subway is the cheapest option to reach to Midtown. It cost $3 per person. To travel in the new york subway is also an another experience.  To catch the Subway from WTC follow below steps.
a. Take a walk about 0.4miles from WTC to Fulton Street Station.
b. Take a Green line from Fulton Street to 42nd Street Station.
Taxi – To ride in world famous yellow coloured taxi in the New York City is also an experience. It would cost you about $18 – $25 depends on the traffic and the route taxi driver selects. During this ride it you will enjoy the skyscrapers. If you're lucky then your taxi driver may give you some good insight of the city which were not known to general people. So talk to your cab driver.
11:30 AM – Grand Central Terminal
The Grand Central is just a 0.2 miles walk from 42nd Street Station. In my opinion the Grand Central is one of the best architectural wonder. I would spend at least 30 minutes in the Grand Central Terminal.
12:15 PM – Empire State Building
So our next stop is the empire state building. The Empire State Building is a 102-story skyscraper located on Fifth Avenue between West 33rd and 34th Streets in Midtown, Manhattan, New York City. Here, you can chose to go to Main Deck at 86th Floor or Top Deck 102nd Floor. I would spend at least 1 – 1.5 Hours if I decided to go on top. Else you can spend 15-20 minutes in the gift shop to buy some souvenir for your loved ones or keep it for yourself.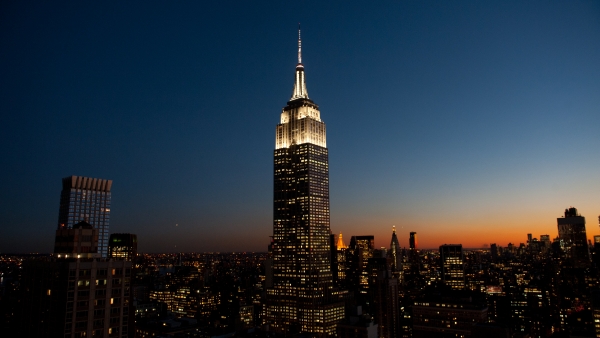 After seeing Empire State Building, I would love to take a short lunch break to refill the body fuel. Since we are in midtown there are plenty of options to eat. From cheap to very expensive, from Japanese to American, every type of cuisine will be available around the city. Don't miss  the "New York Style Pizza Slice" of your choice. It's the best !
2:15 PM – Central Park
Central Park is one of my favorite place to visit. Only Central Park alone can take your entire day or may be two if you want to see each and every thing but since we are little tight on the time. It's really difficult to tell you exactly what to see in the central park since it has really a lot to offer. Click HERE and make a list of 10 things you want to see at the central perk. There is also an option to hire a bike to roam around.
Note – Don't include the zoo and any museums in the list, since that's going to take lot of your time.
6:00 PM – 42nd Street
42nd St is the street that you are seeing in the movies from your childhood. It's mostly famous for its theaters, especially near the intersection with Broadway at Times Square in Midtown. I would love to take a slow walk and explore the area. There are lots and lots of things to do on 42nd Street. Theaters, Museums, Shopping or Window Shopping, Food – You name the activity – you will find that on 42nd Street. If you are interested in watching plays, click HERE to see list 40 Notable Off- and Off-Off Broadway Theaters in NYC.
8:00 PM – Times Square 
Time Square is New York's busiest attraction around the globe and with it our day will be over. You might have seen this place in lots of movies whether it's be a Hollywood, British, European or Bollywood movies. Here you will get many photo opportunities with your favorite movie superhero characters. Even you can have photo with Naked Cowboys. Here I would like to take some time and sit on red stairs right in front of the one time square building.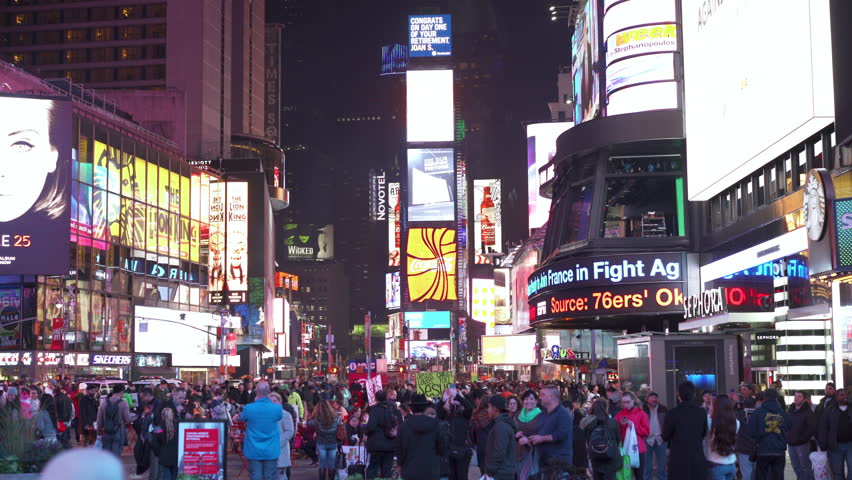 See below video to experience Times Square in Virtual reality.
The Best Way To Spend A Day In New York City !!